Striking Park Design Color Plate Portfolio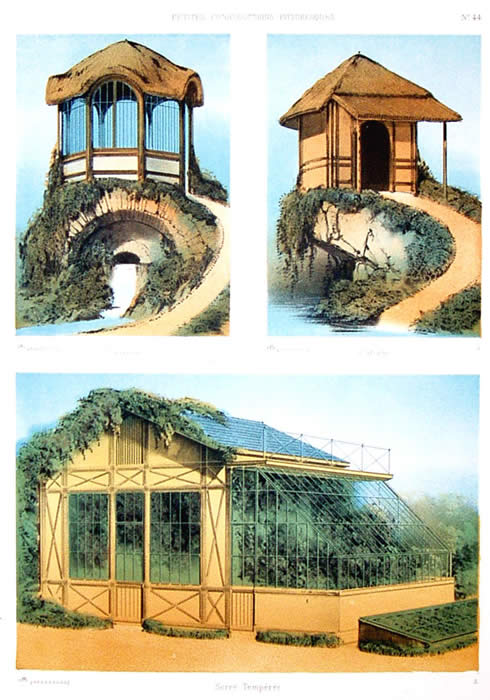 PETITE, Victor. PETITES CONSTRUCTIONS PITTORESQUES POUR LA DECORATION DES PARCS, FERMES ET BASSES-COURS.
Paris: Monrocq Freres, (1860). Portfolio. (14 x 10 1/2 inches). Publisher's cloth spine, boards. (8) pages, 50 chromolithographic plates. First edition.
This is the rarest of all of Petite's color-printed works from the mid-nineteenth century. It contains a wide variety of designs for garden buildings, fences, bridges, aviaries, stables, benches, and special retreats. The eight pages of text are brittle along the edges and folds, the portfolio shows only very minor rubbing, and there is an unobtrusive rubber stamp on the verso of each plate, else a most attractive set. OCLC lists five copies only.
$3,350.00