The Enterprising Houskeeper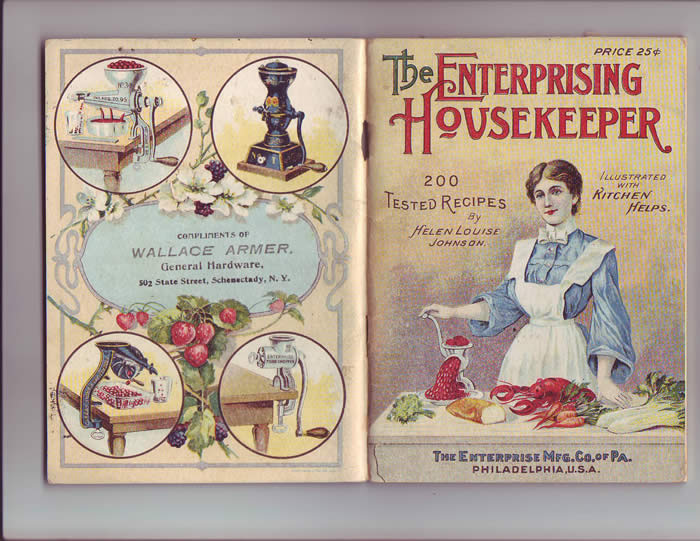 (TRADE CATALOGUE) JOHNSON, Helen Louise. THE ENTERPRISING HOUSEKEEPER.
Philadelphia: Enterprise Manufacturing Co., 1906. Small 8vo. Printed color wrappers. 91, (5) pages. Fifth edition.
First published in 1896, the fifth edition is greatly enlarged with "suggestions for breakfast, luncheon and supper." An attractive small cookbook in chromolithographed wrappers. While this is a cookbook, they focus upon advertising their line of meat grinders, spice mills, sausage presses, and other household equipment. Very good.
SOLD